Meet the buyers. StereoBuyers is a locally owned, family-run business in NYC, focused on buying pre-owned audio equipment.
But truth be told, we're more than that. We are music lovers. Sound hounds. Audiophiles. Drawn to the warm glow of a vacuum tube, seduced by the soft crackle of a phono cartridge, and firm believers that no speakers are too big and no record collection is too vast.
We're proud to have turned our love for music and technology into a team built on professionalism, trust, and a high-end level of service that might surprise you. If you have A/V equipment to sell, we invite you to check us out – fill out a quote form to get started.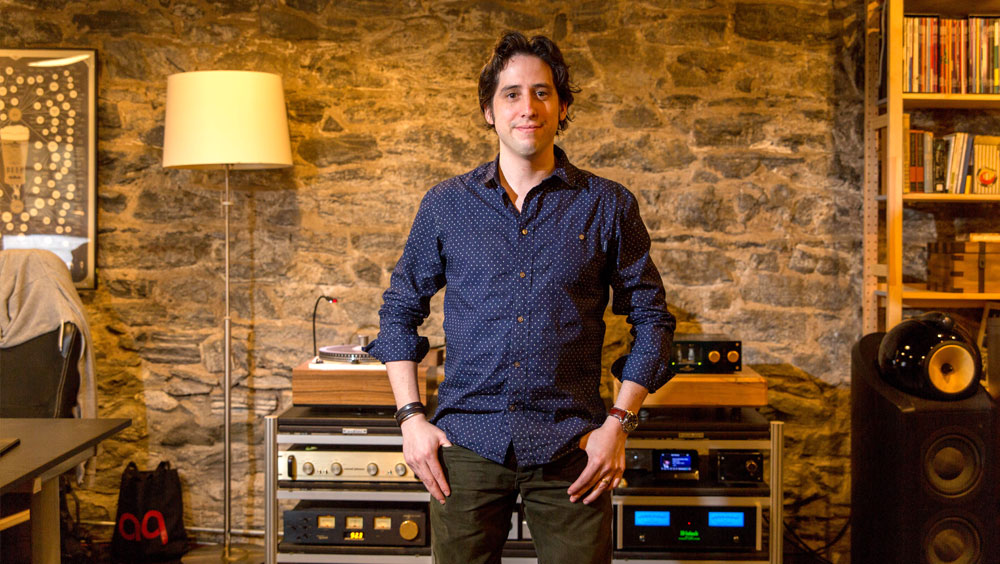 So, where did it all begin? The seed of StereoBuyers was planted almost two decades ago. In an Ithaca dorm room, New Jersey native Adam Wexler discovered an ideal way to combine his entrepreneurial spirit with an enduring love for music and technology. He created a homegrown business buying and selling stereo equipment that had been traded into a local HiFi shop. After graduation, Wexler landed a sales and design position at one of New York City's premier high-end AV integrators and quickly rose through the ranks to become one of Manhattan's top high-end AV salesmen and designers.
Combining this wealth of experience with a solid team of music lovers and gear heads, Adam opened StereoBuyers in 1999. Over the past 20+ years, we're happy to have continued to grow and serve thousands of satisfied customers. Let us do the same for you - head to our quote form to get in touch with us.